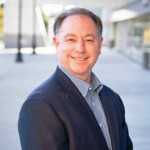 Cliff Gladstein,

President
Cliff has been a leader at the local, state and national levels for nearly 20 years in the effort to develop cost-effective policies and programs to reduce pollution from transportation, relieve the nation's dependence on petroleum, and create innovative public-private partnerships to pursue market-based solutions for environmental problems. Cliff founded Gladstein, Neandross & Associates which works together with business, government and communities to help build an environmentally and socially responsible future through the use of advanced, clean, alternative and/or renewable energy and transportation technologies, policies, and innovation. Cliff has used his knowledge and experience in developing and implementing technology deployment programs for the Department of Energy Clean Cities Program, Southern California Gas Company, Southern California Edison, and Pacific Gas & Electric, among others.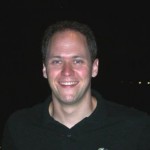 Matt Rodriguez,

Secretary
Matt Rodriguez is the founder and C.E.O. of Rodriguez Strategies. A veteran Democratic strategist with more than 15 years of experience working for candidates and causes across the nation, Matt focuses on designing and leading grassroots and grasstops campaigns for diverse entities ranging from nonprofits to Fortune 500 corporations. He runs the American Beverage Association's coalition-building efforts in California and has worked with clients including The Pew Charitable Trusts, AT&T, Bloom Energy, and former California First Lady Maria Shriver.In addition to his work at Rodriguez Strategies, Matt is a fellow at the University of Southern California's Jesse Unruh Institute of Politics. Matt is also a frequent political contributor on AirTalk on 89.3 KPCC, Southern California Public Radio.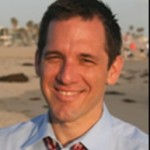 Sean Arian
A ninth generation Californian, Sean Arian is founder and President of Eos Consulting, helping clients pursue market-driven solutions to tough environmental problems. He is currently acting as an adviser to the Los Angeles Department of Water & Power on cleantech and economic development matters and as Senior Advisor on Green Economy Initiatives to the Los Angeles Area Chamber of Commerce. From 2007 to 2010 Sean was the Director of Economic Development for the Mayor of Los Angeles, where he was responsible for driving the City's green economy strategy, including the Clean Trucks Program and the Cleantech LA partnership. Prior to joining the Mayor's Office, Sean worked as a consultant at McKinsey & Company, a global management consulting firm. He is a past Executive Director of the Harry Bridges Institute and Director of International Relations for the International Longshore & Warehouse Union. He also serves on the advisory boards of the Santa Monica Mountains Conservancy and Opportunity Green.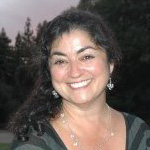 Leslie Friedman Johnson
Leslie Friedman Johnson is Partner at Conservation and Natural Resources Group and a government relations strategist who for more than 25 years has advanced a conservation agenda focused on California water policy, land conservation, urban sustainability, integrated water management, climate change, and the protection of our coasts and ocean. Leslie's expertise includes public policy development, strategic communications and marketing, coalition building, state and federal legislative and administrative lobbying, state and local issue and funding campaigns, and strategic planning. Prior to forming CNRG, Leslie co-founded Conservation Strategy Group in 2003, a Sacramento-based environmental lobbying and consulting firm, with the objective of providing a voice for non-profits and government agencies to advance effective environmental policy and funding. She also serves as Vice Chair of the Board of Directors of the California League of Conservation Voters.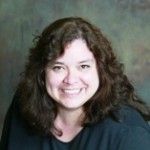 Jerilyn López Mendoza
Jerilyn López Mendoza is the Deputy Director of Public Participation for the California Department of Substances Control, appointed by Governor Edmund G. Brown in November 2016. She has also served as Vice-President and Commissioner at the City of Los Angeles Board of Public Works, as well as the Vice-President of the Los Angeles Board of Harbor Commissioners as part of Mayor Antonio Villaraigosa's administration. As part of her work on the Harbor Commission, she helped develop and implement the first-ever Clean Air Action Plan to successfully reduce air pollution from all sources at the Ports of Los Angeles and Long Beach. Previously she served in leadership positions at environmental advocacy organizations such as ICLEI — Local Governments for Sustainability, and the Environmental Justice Project Office of Environmental Defense. Jerilyn earned her JD from the UCLA School of Law and her BA from Stanford University.
Anne Shen Smith
Anne Shen Smith recently retired as the Chairman and Chief Executive Officer of Southern California Gas Company (SoCalGas). Throughout her 36 year career in the energy utility business, she held leadership positions in external affairs, environmental policy, marketing, strategic planning, customer care, and operations. She has been appointed to various policy advisory commissions, including the Federal Advisory Committee on Personal Motor Vehicles and Greenhouse Gas Reductions, the Public Advisory Committee of the Grand Canyon Visibility Transport Commission, and the Los Angeles City Environmental Affairs Commission. She served on the board of directors for the Coalition for Clean Air, Asian Americans Advancing Justice – LA, Southern California Leadership Council, and UC Davis Energy Efficiency Center. Ms. Smith earned her bachelor's degree in industrial and operations engineering at the University of Michigan and holds a master's degree in industrial engineering and operations research from the University of California at Berkeley.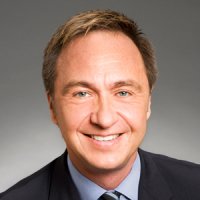 Rick Zbur
Rick Zbur is the Executive Director of Equality California, the largest statewide LGBT advocacy organization in California. Previously he was a senior partner in the Environment, Land & Resources Department in the Los Angeles office of Latham & Watkins, where he was cited as one of Southern California's top ten environmental attorneys by the Los Angeles Business Journal in its 2009 "Who's Who in Law" feature. He was also cited as a leading environmental attorney by the Los Angeles Business Journal in 2008 and 2009. Mr. Zbur took a leave of absence from the firm in January, 1996, to run for Congress in California's 38th Congressional District. He received the strong support from the environmental community, and was endorsed by the California League of Conservation Voters and virtually every other leader of the environmental community in Southern California. He won the Democratic Party Primary in March, 1996 and lost narrowly in the general election. He received a bachelor's degree from Yale University and a JD from Harvard Law School.