Nancy Sutley, President and Chair
Nancy Sutley is Chief Sustainability and Economic Development Officer at the Los Angeles Department of Water and Power. Previously, she served as Chair of the White House Council on Environmental Quality from January 2009 to February 2014 and was one of the chief architects of President Obama's June 2013 Climate Action Plan to reduce carbon pollution, prepare the U.S for the impacts of climate change, and lead international efforts to address climate change. Prior to her appointment to the Council on Environmental Quality, Sutley was the Deputy Mayor for Energy and Environment for the City of Los Angeles under Mayor Antonio Villaraigosa and represented Los Angeles on the Board of Directors for the Metropolitan Water District of Southern California. She served on the California State Water Resources Control Board from 2003-2005 and held positions at US EPA. Sutley received her bachelor's degree from Cornell University and her Master of Public Policy from Harvard University.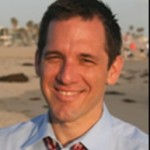 Sean Arian, Vice Chair
A ninth generation Californian, Sean Arian is founder and President of Eos Consulting, helping clients pursue market-driven solutions to tough environmental problems. He is currently acting as an adviser to the Los Angeles Department of Water & Power on cleantech and economic development matters and as Senior Advisor on Green Economy Initiatives to the Los Angeles Area Chamber of Commerce. From 2007 to 2010 Sean was the Director of Economic Development for the Mayor of Los Angeles, where he was responsible for driving the City's green economy strategy, including the Clean Trucks Program and the Cleantech LA partnership. Prior to joining the Mayor's Office, Sean worked as a consultant at McKinsey & Company, a global management consulting firm. He is a past Executive Director of the Harry Bridges Institute and Director of International Relations for the International Longshore & Warehouse Union. He also serves on the advisory boards of the Santa Monica Mountains Conservancy and Opportunity Green.

Sara Barth, Secretary
Sara Barth is Executive Director of the Sempervirens Fund, a California-based land trust/land conservation organization focused on the preservation of redwoods. Previously, she was Vice President of Regional Conservation for The Wilderness Society, where she led a network of regional field operations and ensured regional perspectives were reflected in the organization's national policy positions. Prior to The Wilderness Society, she was a legislative advisor to Senator Barbara Boxer with an emphasis on public lands, forestry, natural resources, fish and wildlife, oceans, water policy, and climate change issues. Ms. Barth has a master's degree in natural resource science from the University of Michigan School of Natural Resources and the Environment.

Glen Dake
Glen Dake is a landscape architect at DakeLuna Consultants and a leader in building community-designed landscapes, transportation, and school improvements in Southern California neighborhoods where he has practiced since 1987. He helped to found the LA Community Garden Council in 1998, and helped to permanently protect the Vermont Square Community Garden with the Trust for Public Land. Between 2001 and 2005 he served on then-Los Angeles Council Member Eric Garcetti's staff where he worked on Mr. Garcetti's ambitious green agenda and developed thirteen new parks. He holds a bachelor's degree in Landscape Architecture from Cornell University. He serves on the Board of Directors of the LA Community Garden Council; and is appointed to the Board of Directors of the Metropolitan Water District of Southern California. Glen currently serves as Board Chair for the California League of Conservation Voters.

Estela de Llanos
Estela de Llanos serves as vice president of operations support, sustainability and chief environmental officer for SoCalGas and San Diego Gas & Electric (SDG&E), Sempra Energy's regulated California utilities. In this role, de Llanos oversees environmental services, fleet, real estate services, land services and facilities. She previously was the director of major projects for SDG&E responsible for the planning and execution of major infrastructure projects throughout the company's service territory in San Diego and South Orange counties. De Llanos joined Sempra Energy in 2007 as senior environmental counsel providing legal advice and securing state and federal approvals for major energy and infrastructure projects for Sempra, SoCalGas and SDG&E. Prior to joining Sempra, de Llanos was a senior associate in the Los Angeles office of the international law firm Latham & Watkins, where she represented a variety of clients on environmental issues. De Llanos holds a law degree from the University of Pennsylvania and a bachelor's degree in psychology with a second major in international studies from Yale University. She is a member of the California State Bar. She previously served on the Board of the Los Angeles Center for Law and Justice and the Del Mar Schools Education Foundation.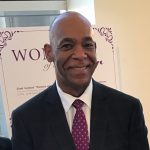 David A. Ford
David A. Ford currently serves as a Local Public Affairs Senior Governmental Affairs Representative for Southern California Edison. He is an energy industry executive with extensive utility experience in transmission and distribution operations systems, an accomplished administrator, and a visionary strategist. Dave is also Co-Founder of Southern California Edison's nationally recognized "Black History Month Event." He received the Bridge Builders Foundation's "2017 Scholarship Salute Award" and SCE's Networkers (ERG) "William Bill Nesbit Award" in 2016, was awarded the Los Angeles Southwest College President's Social Impact Investment Award 2014, and was recognized by WAVE Magazine as one of LA's Most Influential African Americans in 2013, among his notable accomplishments. Beyond Edison, Dave serves as Chairman for John Anson Ford Theatre, Chairman of the Greater Los Angeles African-American Chamber of Commerce Education Foundation (GLAAACC), Co-Chair of the Southwest College Foundation, Board Member for the American Association of Blacks in Energy (AABE), and was recently appointed Board Member of the California League of Conversation Voters Education Fund. He is a graduate of Ohio University, where he received a Bachelor of Science in Mechanical Engineering.

Sandy Itkoff
Sandy Itkoff is currently a Director at the consultancy New Energy Advisory, focused on sustainability technology companies. Her clients include Pilot Power Group, an energy service provider; Mozzie, a clean transportation company; UCLA's Institute for Innovation and technology transfer; Water Planet Engineering and Marvel Energy, both spin-outs of the UCLA School of Engineering and Applied Science. Ms. Itkoff has been an entrepreneur-in-residence, providing guidance to next generation innovators on product development, market entry, and financing at UCLA. In 2011, she joined Chinese conglomerate BYD as VP of strategy, heading strategy in the Americas for a world leader in state-of-the-art battery technology and a fully integrated manufacturer of long-range, all-electric buses and cars. Ms. Itkoff is on the steering committee of the US-China CleanTech Center, to be based in China and financed by the US Commerce Department; the Board of Directors Hive, a next generation lighting start-up; and the Board of Directors of the Los Angeles Business Council. Ms. Itkoff earned an MBA in finance and international business from The University of Chicago Booth School of Business, and a BA in economics from UCLA.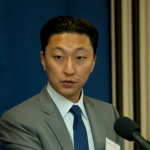 Sam Kang
Sam Kang serves as the chief of staff for the Policy & Advocacy team at Leadership for Educational Equity (LEE). LEE is a leadership training organization that trains thousands of teachers and former teachers in the U.S. to run for public office. In 2016 alone, LEE trained over 2,000 participants and assisted in the campaigns of 175 races across the country. Prior to LEE, Sam served as the general counsel of the Greenlining Institute, a national civil rights organization that advocates for communities of color. Sam has also served as the political organizer for the largest independent union in California. In 2012, Sam was appointed by California Insurance Commissioner Dave Jones to the State Insurance Diversity Task Force. He currently serves on the Bay Area Rapid Transit (BART)'s Civil Rights & Environmental Justice Committee and on the Emeryville Planning Commission. He has also served on the Alameda County Parks, Recreation & Historical Commission. Sam stays politically active by serving on the Alameda County Democratic Central Committee and on the board of the Asian Pacific American Democratic Caucus. Prior to law school, Sam was a Coro Fellow in Public Affairs in New York City.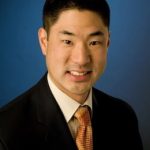 Travis Kiyota
Vice President Travis Kiyota leads Pacific Gas & Electric's (PG&E's) California External Affairs organization, directing the Company's efforts to effectively engage and collaborate with stakeholders and policymakers to meet the needs of customers and the State of California. In this role, Kiyota is responsible for overseeing the functional areas of state government relations, state agency relations, local public affairs, and community relations, as well as external affairs and strategic initiatives. He also oversees PG&E's political contribution strategy for California. He also oversees the PG&E Foundation and the Company's $28 million annual charitable giving efforts and spearheads all-employee volunteer and giving programs. Prior to joining PG&E, Kiyota served in the United States Department of Justice during the Clinton Administration. He also served as an advisor to the Mayors of San Francisco and Los Angeles. Kiyota, a San Francisco native and UCLA graduate, serves on the boards of the San Francisco Chamber of Commerce, the League of California Cities Partners, and on the Leadership Advisory Council for Kiva, an international nonprofit that connects people to micro loans to start their own businesses.

Tim O'Connor
Tim O'Connor is a Senior Attorney and Director at Environmental Defense Fund in California. Since joining EDF in 2007, Mr. O'Connor has engaged state regulatory agencies and the legislature on the passage and implementation of climate and clean energy initiatives, with particular focus on natural gas and oil issues, market-based emission reduction programs, transportation fuels and vehicles, clean energy and conservation. Mr. O'Connor currently sits on the boards of the California Foundation for Environment and the Economy, the California League of Conservation Voters, and is a member of the Los Angeles Community Forest Advisory Committee representing District No. 5. Prior to joining EDF, Mr. O'Connor was a senior compliance inspector at heavy industrial facilities, including petroleum refineries and power plants, in the San Francisco Bay Area. He holds a Masters of Environmental Management Degree from Duke University and a J.D. from Golden Gate University with specializations in Environmental and Public Interest Law.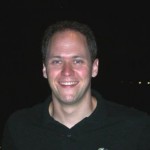 Matt Rodriguez
Matt Rodriguez is the founder and C.E.O. of Rodriguez Strategies. A veteran Democratic strategist with more than 15 years of experience working for candidates and causes across the nation, Matt focuses on designing and leading grassroots and grasstops campaigns for diverse entities ranging from nonprofits to Fortune 500 corporations. He runs the American Beverage Association's coalition-building efforts in California and has worked with clients including The Pew Charitable Trusts, AT&T, Bloom Energy, and former California First Lady Maria Shriver. In addition to his work at Rodriguez Strategies, Matt is a fellow at the University of Southern California's Jesse Unruh Institute of Politics. Matt is also a frequent political contributor on AirTalk on 89.3 KPCC, Southern California Public Radio.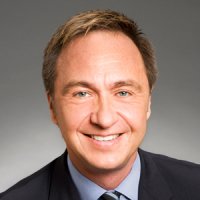 Rick Zbur
Rick Zbur is the Executive Director of Equality California, the largest statewide LGBT advocacy organization in California. Previously he was a senior partner in the Environment, Land & Resources Department in the Los Angeles office of Latham & Watkins, where he was cited as one of Southern California's top ten environmental attorneys by the Los Angeles Business Journal in its 2009 "Who's Who in Law" feature. He was also cited as a leading environmental attorney by the Los Angeles Business Journal in 2008 and 2009. Mr. Zbur took a leave of absence from the firm in January, 1996, to run for Congress in California's 38th Congressional District. He received the strong support from the environmental community, and was endorsed by the California League of Conservation Voters and virtually every other leader of the environmental community in Southern California. He won the Democratic Party Primary in March, 1996 and lost narrowly in the general election. He received a bachelor's degree from Yale University and a JD from Harvard Law School.