Sarah Rose, Chief Executive Officer
For nearly 20 years, Sarah has managed successful regional, state and national campaigns to elect progressive candidates and achieve landmark environmental practices and policies. Sarah is currently the Chief Executive Officer of the California League of Conservation Voters (CLCV) Education Fund, the nonpartisan voter engagement and capacity-building arm of the environmental community, as well as our sister organization, CLCV, the political action arm of the state's environmental movement.Sarah most recently worked with the Western Conservation Foundation, a public charity that gives grants to non-profits working to build leaders to protect the West's land, air, and water. Previously she worked for more than 15 years at CLCV, first as Political Director and ultimately as Executive Vice President, overseeing CLCV's electoral work along with its collaboration with the wider environmental community on legislative priorities.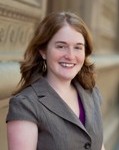 Rebecca Saltzman, Government Affairs Manager
Rebecca Saltzman manages CLCV Education Fund's Green California program. Prior to working at CLCV Education Fund, Rebecca spent years as a public transit and policy advocate, coalition builder, grassroots organizer, and manager with local, state, and national issue-based organizations. During the 2010 election cycles, Rebecca worked as Campaign Director for The Next Generation, a full-service campaign consulting, management and issue advocacy firm specializing in environmental issues in the Bay Area and across California.Rebecca also serves as an elected member of the BART Board of Directors, representing District 3 in the East Bay. Rebecca graduated with a BA in Sociology from the University of California, Berkeley.

Kristen Schwarz, Development Associate
Kristen has worked in the nonprofit sector as a Development Associate, Grant Writer, and educator for eight years. Before joining the staff of CLCV Education Fund, Kristen worked in development at Bridges Academy, a private school dedicated to educating gifted children with learning differences. She has also worked in the arts nonprofit sector as Development Assistant at Grand Performances and as a grant writer for Arts for LA and the HeArt Project. She currently serves on the Advisory Board for Multicultural Communities for Mobility, a nonprofit organization dedicated to advocating for safe, alternative transportation access in underserved communities of color within greater Los Angeles. Kristen graduated with BA's in English and Spanish from the University of Southern California and an MFA in English from University of California, Irvine.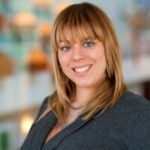 Julianne Simitz, Development Manager
Julianne brings nearly a decade of experience in the nonprofit sector to CLCV Education Fund. Most recently, Julianne was Development & Communications Manager for Executive Service Corps of Southern California, an organization that provides coaching, consulting and capacity-building services to regional nonprofits. Prior to relocating to California, Julianne worked for progressive change at several national organizations including the Interfaith Alliance, People for the American Way and the Human Rights Campaign as well as consulting for Adams Hussey & Associates, a full-service, multichannel direct marketing firm supporting progressive clients.Outside of work, Julianne serves as Vice President for Fundraising with the National Women's Political Caucus – Westside Los Angeles Chapter, volunteers for Project Angel Food and is an avid painter and urban gardener. Julianne completed an Executive Certificate in Nonprofit Management from Georgetown University and graduated with BA's in Political Science and Religious Studies from Dickinson College in Pennsylvania.