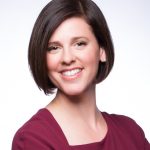 Mary Creasman, Chief Executive Officer
Prior to taking on her role as CEO, Mary served as the California Director of Government Affairs for The Trust for Public Land where she led the effort to pass the largest parks tax measure in the nation, spearheaded the state's greatest investment in underserved communities in California's history, and created an urban greening program marking the first time parks and green infrastructure were included in California's climate policy. Mary has a long and successful track record of leading campaigns and initiatives at regional, statewide, and national levels as the Chief Strategy Officer of Green For All, the Associate Director of the Partnership for Children & Youth, and the Political and Organizing Director of the AFL-CIO Labor Council in Silicon Valley. She serves on the Wildlife Conservation Board as a Senate Appointee and has advised organizations across the country as an organizational development and effectiveness consultant.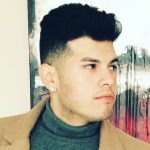 Matt Abularach-Macias, California Voices Program 

Coordinator



Matt manages our California Voices program, focused in the Inland Valley Region. Raised in the Inland Empire (Rialto and Rancho Cucamonga), Matt has been able to bring his local knowledge to his work focused in the region to build partnerships and amplify community concerns about the impacts of climate change, the local benefits from investments in clean energy, and the critical need to conserve and protect our environment. His work with CLCV EF is an extension of his previous work organizing around educational access, LGBT rights, and anti-racism issues. Matt graduated from UCLA with a degree in Chicana/o Studies and worked in 2014 on the successful campaign to elect Pete Aguilar to the US Congress.